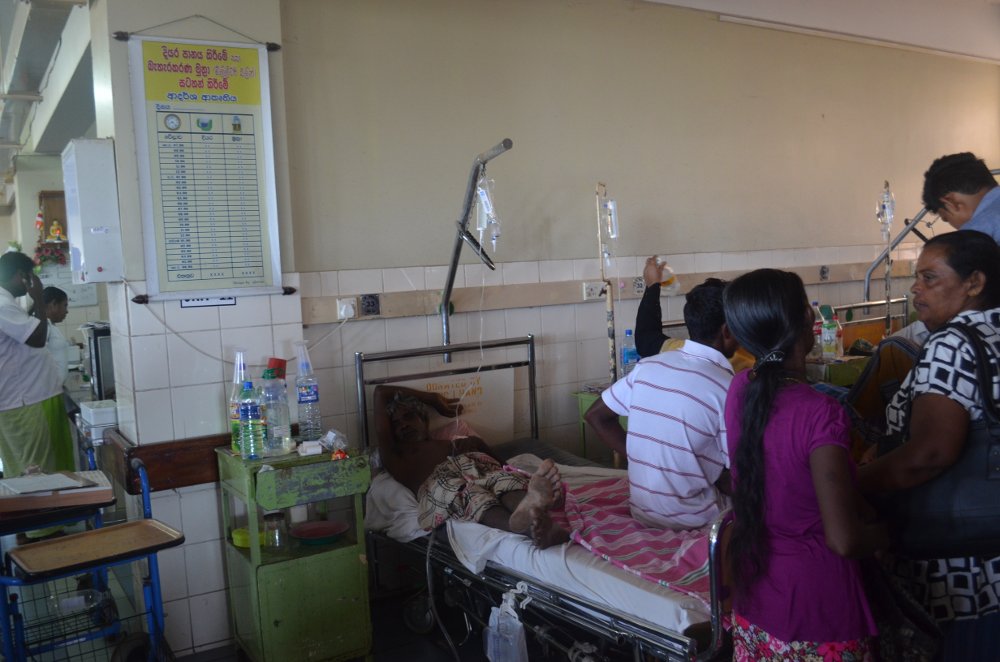 The epidemic of Dengue is spreading very fast in Negambo and surrounding areas. Dengue ward of the Negambo General Hospital is filled with patients,situation of the ward remains same from the last 3months with no reduction of patients.
According to the Director of Negambo General Hospital,managing this huge amount of patients is getting harder day by day  with lack of facilities and deficit of staff.We have already made a request to the relevant authorities addressing this issue,Director said further. And Hospital has requested from Triforces to provide officers for managing this epidemic situation as hospital is having a deficit of Nursing Officers and other junior staff.But still there is no reply.
Because of the difficulty in increasing number of beds inside the ward,Director expects to build a temporary hut through Epidemiology preventing Unit.
Although the number of Dengue patients are increasing,any death is not reported form Negombo hospital yet,Director said. 17 beds in the dengue ward are remain full In first three months of 2017. Patients with worsening conditions are  admitted to the dengue unit,According to the Director.
And there is a reporting evidences that the number of dengue patients are increased when compared to first three months of 2016.
  January              February            March
2017                 550                        300                      370
2016                 330                        170                      180
Comments
comments